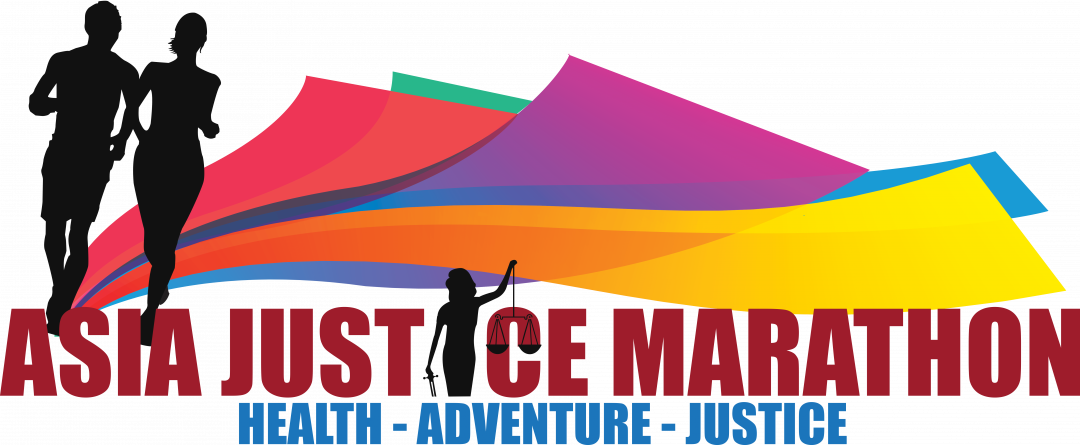 ASIA JUSTICE MARATHON BECOMES VIRTUAL
Firstly, we want to thank all the persons who have continuously participated in the Asia Justice Marathon Event, year after year.  We have been incredibly proud of the physical gathering of persons from all over the world, coming together to walk/run/wheel to support greater access to justice and strengthen Rule of Law.
We also want to thank all persons who have signed up for this year's AJM, scheduled to take place on December, 6, 2020.  
Unfortunately, due to the COVID-19 pandemic, and our global concern for all, we feel that due to the health and safety of everyone being our number one priority, we are unable to host a physical event this year. 
However, this in no way means you can not participate and support the goals of the AJM.   Even though this year's AJM must be cancelled, we would still like to encourage everyone to participate in BABSEACLE's Global Pro Bono Move (GPBM). This is a virtual event, which supports greater access to justice and helps to build the Rule of Law to protect the poor, vulnerable & marginalized as well as supporting critical justice issues magnified by Covid-19. 
The Global Pro Bono Move (Walk Jog Swim Bike Wheel Hike Move) is held between 1 Jan 2020 – 31 Dec 2020. This awareness-raising event works hand-in-hand giving the opportunity for participation to persons across all the continents.  Together let's move with others across the globe and support the work of so many Pro Bono and Access to Justice providers globally, as they equally support and provide direly needed legal services for those in need. You can participate from anywhere and whenever you want.
Please note that if you have already registered for the 2020 AJM, we would be happy to refund your money, and will do so in a speedily fashion. However, if you would like to donate that money as a contribution for the GPBM, we ensure you that this money will be used in the same responsible and impactful manner that we have used donations for the AJM, in supporting greater access to justice.
We thank you for your understanding, patience and support and we very much hope and look forward to you joining and being a part of the GPBM community. 
 Sincerely,
 BABSEACLE
Asia Justice Marathon & Global Pro Bono Move Organizers
Each course has been designed by a team of volunteer marathoners and other well seasoned and experienced runners who love to be a part of mass participation and community events. Together we run, walk and wheelchair around the beautiful Huey Tueng Tao lake, passing by statues, temples, and scenic landscapes. A main goal of the design of the course is for participants to be able to see and encourage each other on as we run, walk and wheelchair, all along the way. In doing so, we have a beautiful running experience.  Equally beautiful, with each step taken we are supporting the overcoming of so many  different access to justice barriers.
Relay Teams
The 20K Relay is a great way for companies, organizations and friends to build team spirit, increase employee happiness, satisfaction, motivation, and productivity. Each team has 4 persons that complete 5K. The winning team receives a trophy designed by the Asian Law Student Association (ALSA).
Support Others
Each year the Asia Justice Marathon supports children and disadvantaged youth to participate in the event.  This happens through the generous sponsorship of these youths by individuals such as you.  We strongly encourage you to get involved and help to make such an important difference.
Access to Justice Supporters
Thank You To Our Partners